Magnussen Home congratulates U&I Logistics on the occasion of its 20th anniversary
18/03/2023
U&I Logistics - Magnussen Home Furnishings is one of the large clients that has been collaborating with U&I Logistics for over 15 years. On March 17, 2023, U&I Logistics Corporation was delighted to welcome Ms. Rebecca Colyn, Chief Operating Officer, N Amer at Magnussen Home Furnishings, for a visit and meeting.
Mr. Nguyen Xuan Phuc, the CEO U&I Logistics, expressed his gratitude and appreciation for the long-lasting and good relationship between the two parties. He recalled with excitement the memories from the early days when U&I Logistics came to the U.S in 2007 and visited Magnussen Home modern warehouse system. From there, U&I Logistics was determined to build a warehouse with high standards, which was the beginning of U&I Logistics' warehousing services today.
Magnussen Home also sent experienced experts to support and advise U&I Logistics, contributing significantly to the company's current development. Ms. Rebecca acknowledged U&I Logistics' positive emotions and congratulated the company on its continuous growth the past 20 years.
Ms. Yu-Yu, the Director of Supply Chain Management in Vietnam, was deeply moved when recalling her beautiful impressions of U&I Logistics' members: proactive, attentive, cheerful, and responsive, particularly during the challenging period of Covid-19. U&I Logistics' relentless efforts have built a strong trust, even in difficult market conditions.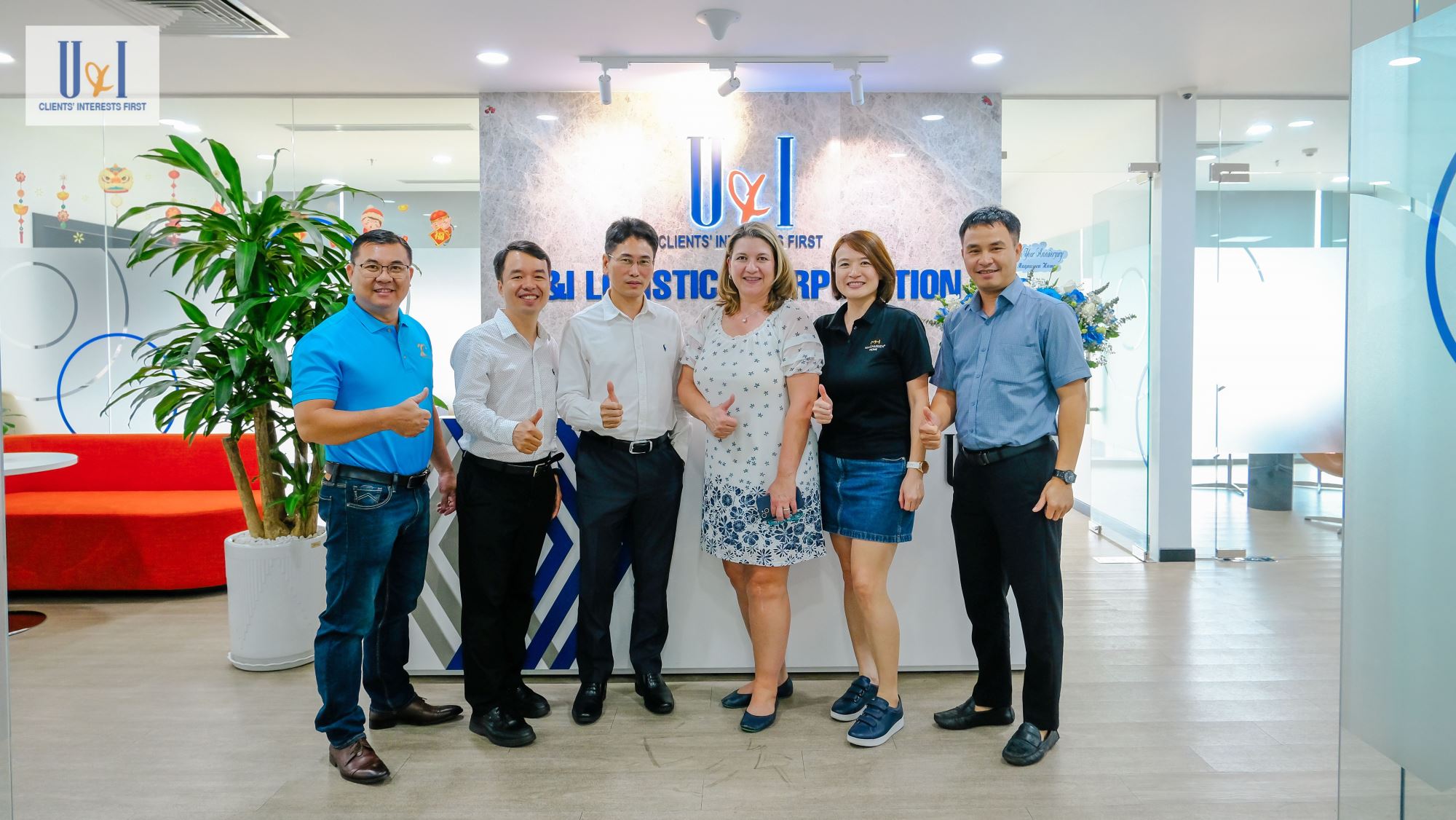 Looking towards the future, U&I Logistics and Magnussen Home also discussed various opportunities for further collaboration to deepen their longstanding partnership in the years to come. With U&I Logistics, the achievements so far are the common result of all parties involved and wishes to share the joy with their valued clients on this meaningful milestone.
U&I Logistics