Discover U&I Logistics's Warehouse Network through Virtual Reality Tour
18/03/2023
We are excited to announce a new feature that lets you take a virtual tour through our VIA Virtual Reality Tour (VR Tour). You can visit our warehouse network and get a visual understanding of our services, locations, network, operations.
Mr. Tran Hoang Thong - General Manager - Warehouse Operations said, "Our warehouse network welcomes many customers, business delegations, students, and interns from universities to visit every year. Our staff always warmly welcomes visitors, but some customers who are far away are not able to come directly. Therefore, this new solution helps bring our warehouse network closer to clients and students".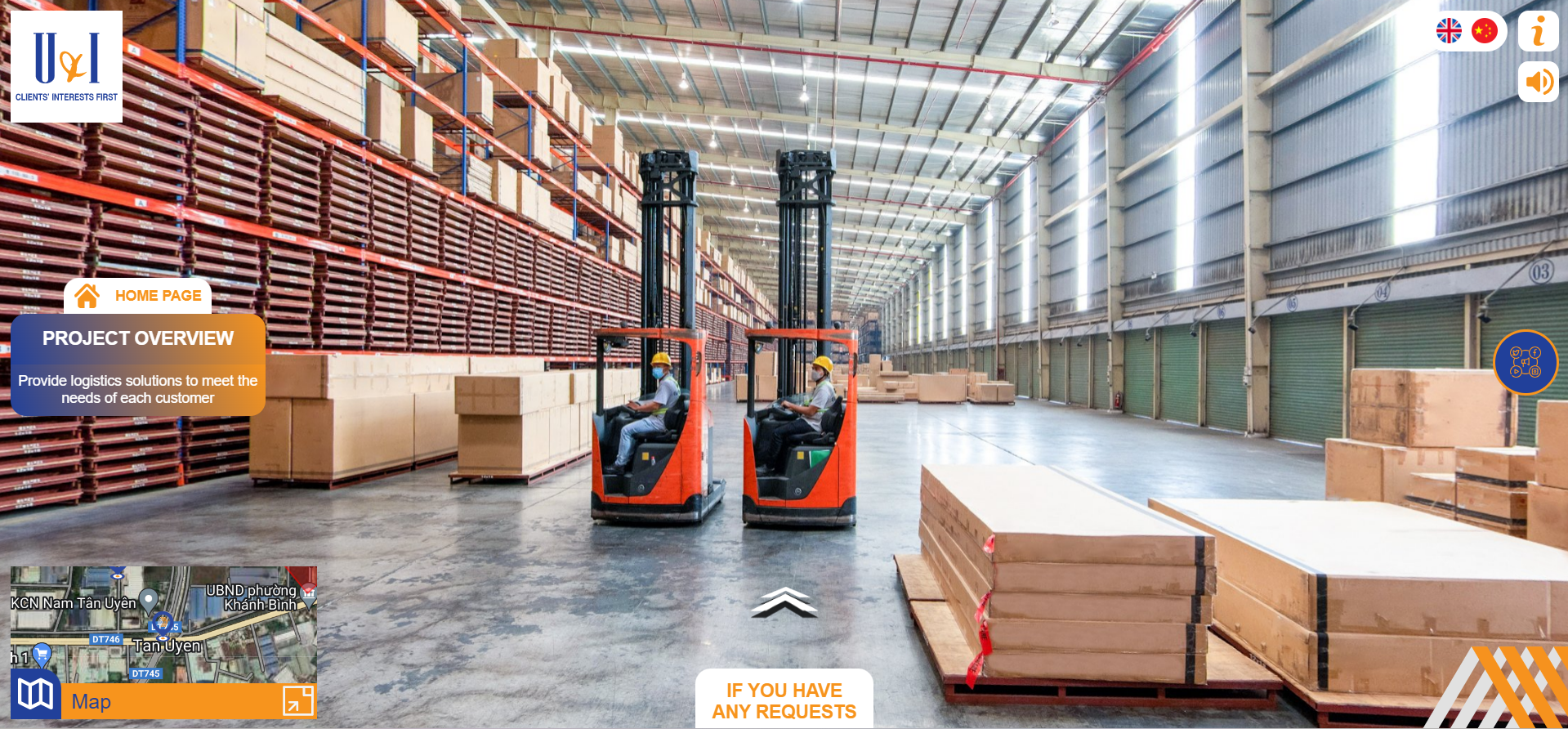 Mr. Tran Duy Khiem - Business Development Director said, "The adoption of the 4.0 platform to improve customer experience is a growing trend among businesses. As a logistics service provider, we are committed to exerting continuous efforts to enhance our client servicing, and technology is one of the important keys for us to continue this exciting journey. This solution is evidence of U&I Logistics' pioneering spirit in spreading VR technology in the warehouse industry in Vietnam."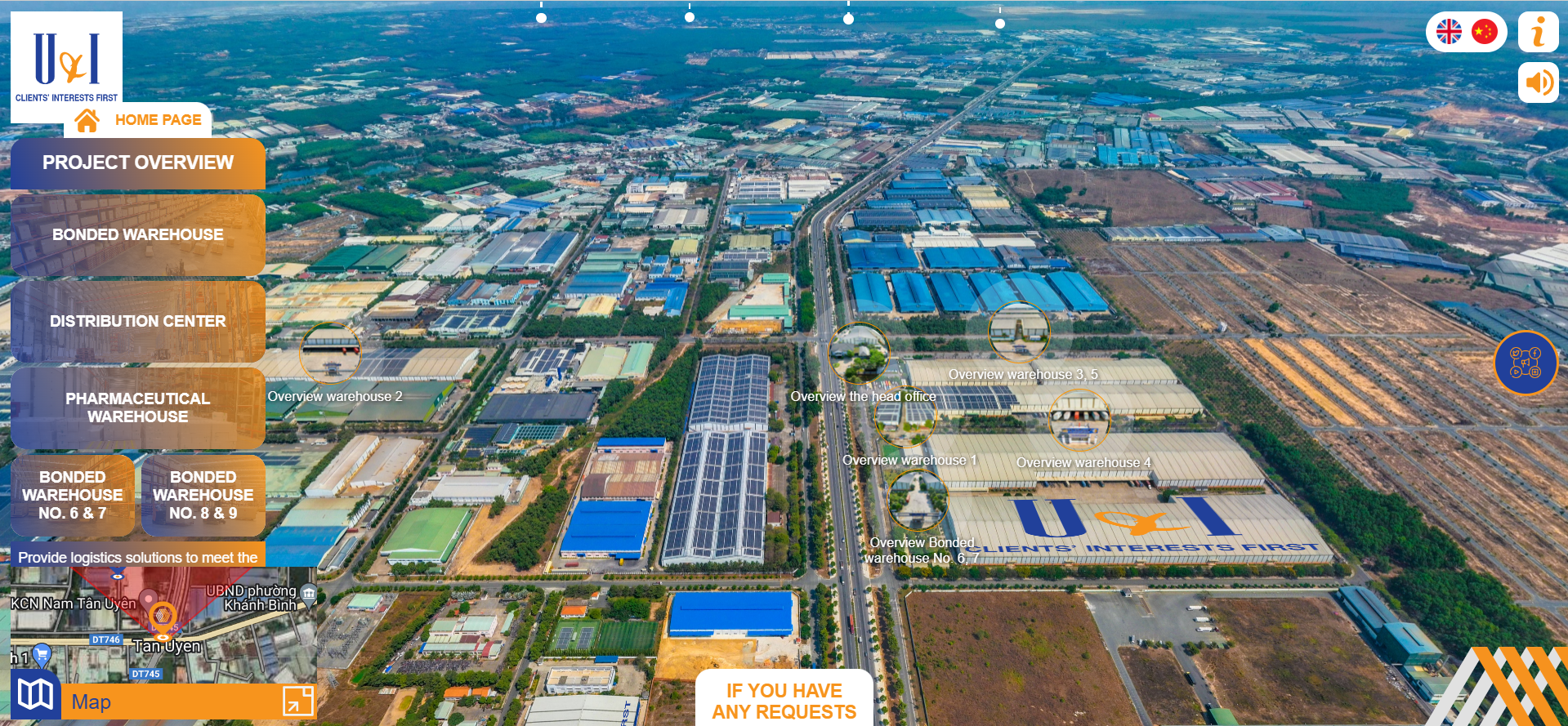 We look forward to sharing our warehouse network with you.
👉To start your VR tour, visit our website at: https://unilogistics.vn/en/tracking-vr-tour/vr-tour-15
U&I Logistics