Despite big gains in New York, Los Angeles remained top port in 2022
06/03/2023
U&I Logistics - A two-million TEU gain since the pandemic helped the New York port rise to the #2 spot in annual rankings, and even capture the top spot for a few months last year.
For a brief moment last year, the Port of New York and New Jersey made waves with a single stat: It had become the largest port in the United States, dethroning the long-standing volume leader, the Port of Los Angeles.
Though the East Coast port only kept the top spot for a few months — falling back to the #2 spot by December — its gains over the years made it the second-largest port in the nation, outpacing the Port of Long Beach in 2022. The Port of New York and New Jersey has been gaining market share since the pandemic, growing its volumes by more than 2 million TEUs in the past five years.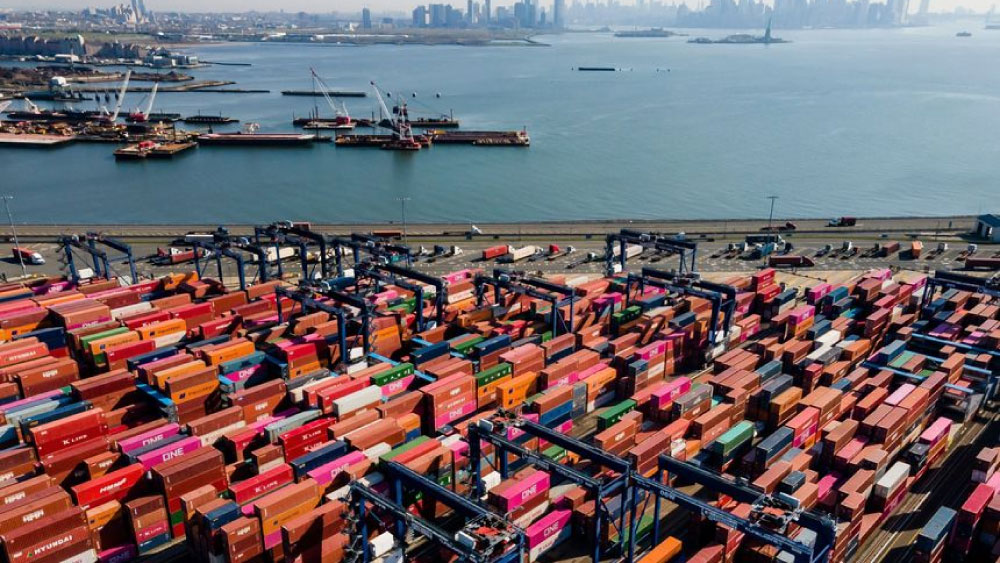 Gains at the top of the ranking reflect a broader trend of rising volumes for U.S. ports. See a full ranking of U.S. containerports that handled more than a million TEUs in 2022 below.
East Coast and Gulf Coast ports rise in volume ranks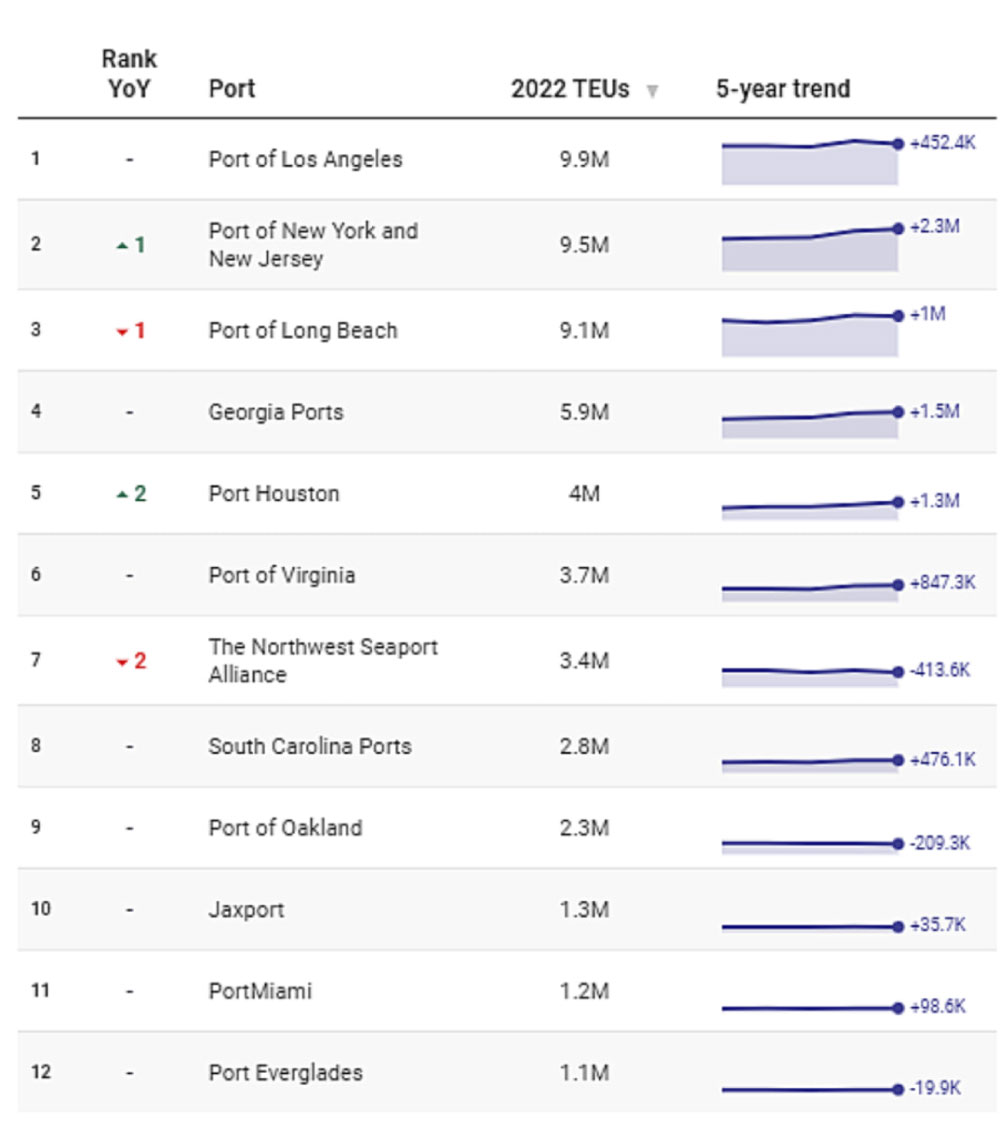 Note: Port data was calculated based on monthly totals, so annual volumes may differ slightly from port websites due to rounding error.
Source: Supply Chain Dive
U&I Logistics