Types of aircraft shipping cargo in air freight forwarding
27/04/2023
U&I Logistics - With the ability to carry large loads and fast speeds, air freight has become one of the most important modes of freight forwarding today. So what types of aircraft shipping cargo are there in air freight forwarding? Let's find out with U&I Logistics in the article below.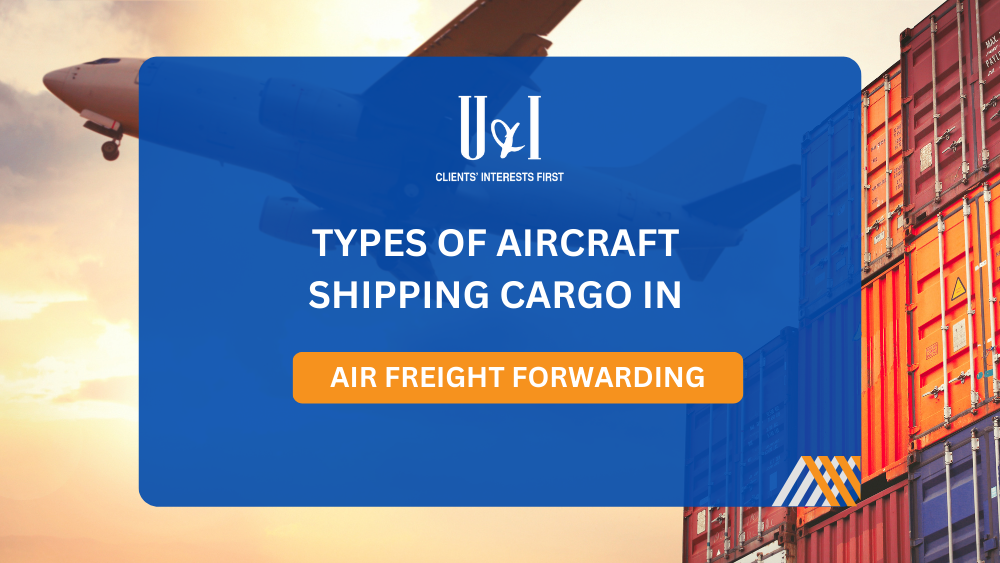 1. Introduction to air freight forwarding and its role in international trade
Air cargo is a form of cargo transportation by plane. With its high speed and ability to transport goods from one place to another globally, air cargo plays an important role in international trade. Air freight forwarding usually only carries a few goods that are not too large in size and its packaging is strong enough to withstand transportation and handling activities.
In addition, this means of transportation has developed rapidly in recent years and plays an important role in the transportation needs of businesses. With the growth of the global market and increasing customer demand, air freight forwarding companies have had to increase capacity and improve service quality.
Advances in technology have helped air carriers improve their speed and reduce costs. Modern cargo planes are equipped with advanced technology that optimizes payload and increases transport efficiency.
The demand for air freight is also increasing significantly, especially in industries such as food, medical and electronic products. Businesses are looking for ways to deliver goods quickly and meet growing customer needs. Air freight forwarding not only helps businesses strengthen their competitiveness but also helps connect the global market. This enhances the economic development of countries and creates many new business opportunities.
2. Types of cargo aircraft in air freight forwarding
Cargo aircraft are generally classified by distance, and include short, medium and long-term aircraft.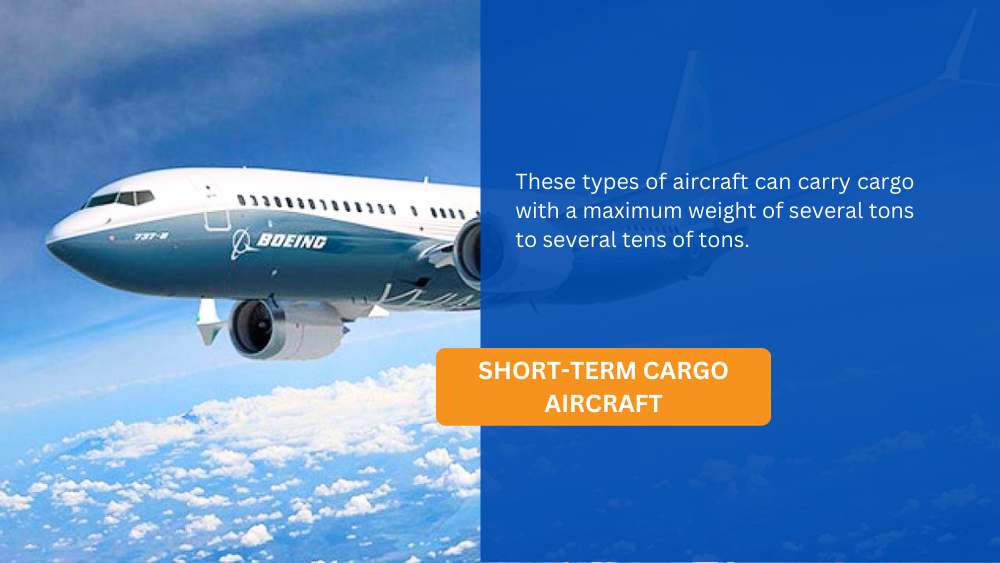 2.1 Short-term cargo aircraft
Short-haul aircraft are often used to transport goods over short distances, from a few hundred to several thousand kilometers. These types of aircraft can carry cargo with a maximum weight of several tons to several tens of tons. Examples of short-term aircraft are the Boeing 737 or the Airbus A320.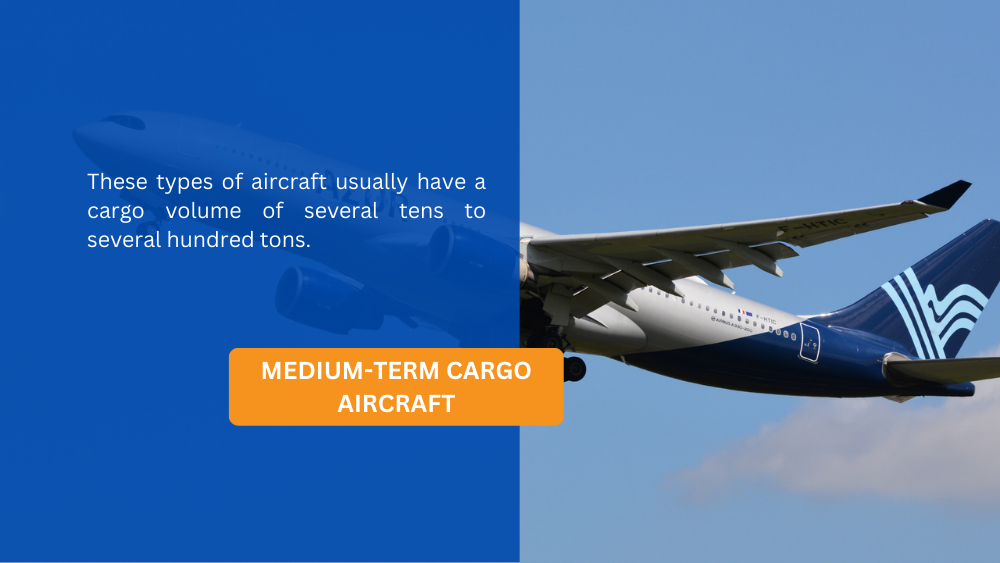 2.2 Medium-term cargo aircraft
Medium-term aircraft can carry cargo over distances of several thousand to several tens of thousands of kilometers. These types of aircraft usually have a cargo volume of several tens to several hundred tons. Examples of medium-term aircraft are the Boeing 767 or the Airbus A330.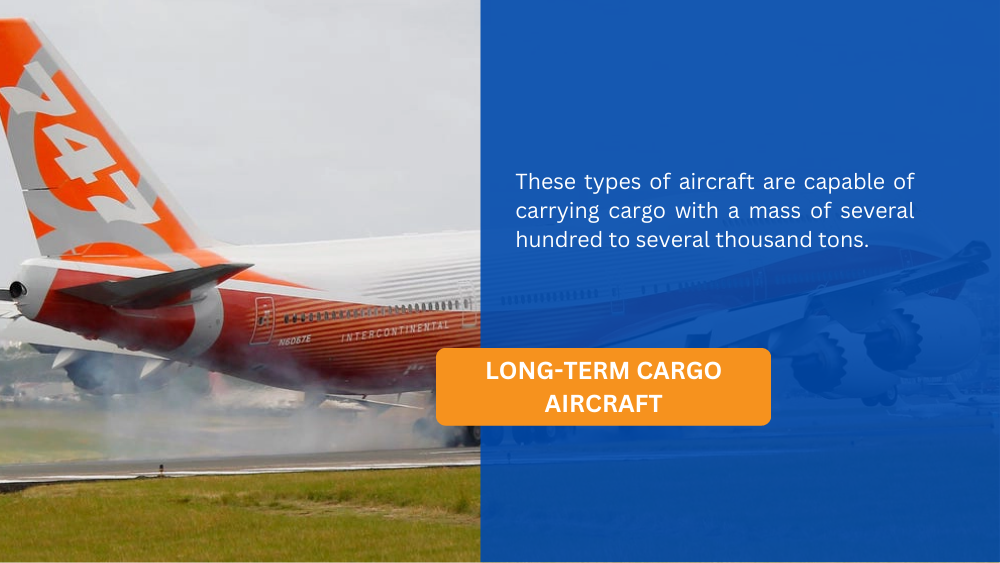 2.3 Long-term cargo aircraft
Long-range aircraft are designed to carry goods over long distances, from several tens of thousands of kilometers or more. These types of aircraft are capable of carrying cargo with a mass of several hundred to several thousand tons. Examples of long-range aircraft are the Boeing 747 or the Airbus A380.
You may be interested in: The 10-step process for air freight: Is it really enough?
3. Ưu và nhược điểm của các loại máy bay chuyên chở hàng hoá trong vận tải hàng không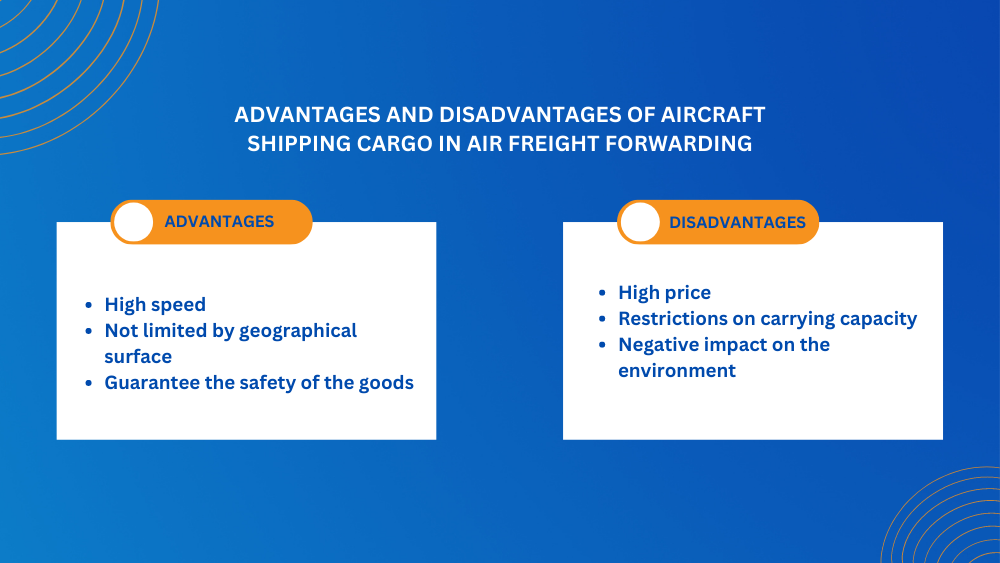 3.1 Advantages of aircraft shipping cargo
Air cargo is a fast, time-saving and efficient means of transporting goods. The advantages of aircraft shipping cargo include:
High speed: Airplanes have a high flight speed, faster than other means of transport such as road, railway, and waterway, which helps to reduce the time it takes to transport goods from one place to another.
Not limited by geographical surface such as roads or seas, thus can connect virtually all countries in the world.
Guarantee the safety of the goods: Aircraft shipping cargo are designed to ensure the safety of goods during transport. Products are hermetically sealed to protect against external influences such as moisture, temperature, impact, vibration.
3.2 Disadvantages of aircraft shipping cargo
Although aircraft have many advantages, they also have certain disadvantages:
High price: Specialized aircraft for transporting cargo are often expensive, both in terms of purchase price and operating and maintenance costs.
Restrictions on carrying capacity: Some aircraft can only carry small sized cargo or cannot carry special shaped or too heavy cargo.
Negative impact on the environment: The operation of cargo aircraft causes noise, emissions and air pollution, negatively affecting the living environment of humans and other living things.
In a nutshell, cargo planes are classified according to flight distance and payload, including short, medium, and long-haul aircraft, and light, medium, and heavy aircraft. Air freight has many advantages, including fast speed, fast delivery times, high reliability, and the ability to transport precious or urgent goods. However, it also has disadvantages such as high cost and limited volume of goods. air freight forwarding plays an important role in international trade, helping to connect countries and territories, enhancing economic and trade relations. The development of this industry also has a significant effect on the economies and trade of countries.
4. Air freight forwarding with U&I Logistics - The companion of import and export goods, lifting businesses to the next level
With many years of experience in declaring all types of declarations, U&I Logistics provides the best solutions for businesses in carrying out customs procedures. The professionalism of U&I Logistics is reflected in high accuracy and quick processing time.
We assure you peace of mind with our expert level Clearance Officers that have sound local customs regulation knowhow for clearances services at major shipping gateways. Our international freight forwarding service includes:
Air Freight Service

ConsolidationService

Courier Express Service

Project Cargo

Multimodal Transportation Service

Port to port Service

Ex-working Service

Cross-border Forwarding
With the trust from customers, U&I Logistics commits to make more efforts to bring the best solution for all partners in import and export activities.
U&I Logistics