All information about means of inland waterway transport that you may not know
13/06/2023
U&I Logistics - Inland waterway transport of goods in large volumes and of various types, especially out of Gauge Cargo that cannot be transported by other forms of transport. So do you know how those modes of transport work? Let's find out with U&I Logistics in the article below.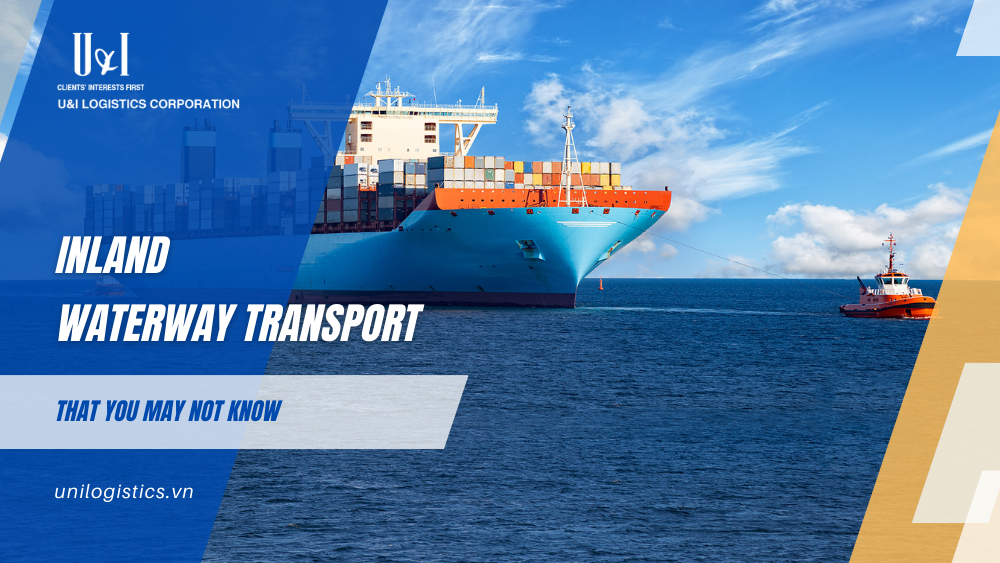 1. Is the inland waterway transport system the best solution?
The important role of road transport in Vietnam's logistics infrastructure cannot be denied - it is likened to a "heart", ensuring the connection and supply of goods for the economy.
However, new challenges are emerging as land freight rates are rising. This has created a remarkable transformation to the inland waterway and inland shipping systems in Vietnam. Seen as a potential solution, these methods are attracting more and more interest in the domestic transportation of goods in our country.
With outstanding development and advantages, the inland waterway transport system and inland sea transportation are emerging as a smart choice, promising to bring economic efficiency, reduce costs and help solve problems. current domestic shipping issues. This transformation is driving the sustainable development and potential of the transport system in Vietnam.
You may be interested in: Inland waterway transport: Is the truth "running aground"?
2. The most popular means of inland waterway transport today
2.1 Container Ship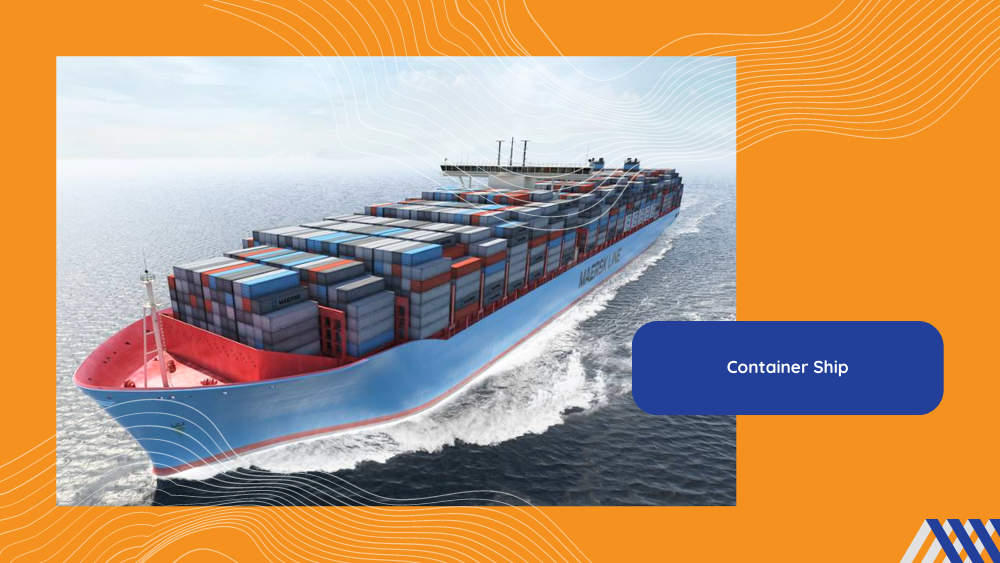 Container Ship are specialized vehicles used to transport commercial goods in special containers. This type of vessel is capable of carrying large tonnage, including dry cargo, and diesel engines and often has a capacity of up to tens of thousands of tons. Container ships are commonly used in international goods trade, connecting between countries in the region and around the globe.
2.2 Bulk Carrier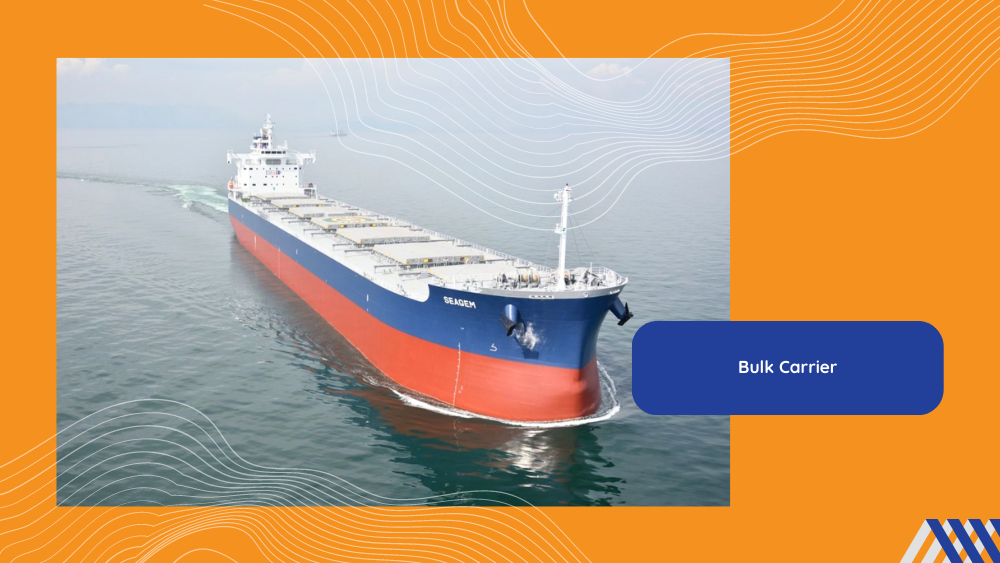 Bulk carriers are means of transporting goods in large volumes: such as grain, agricultural products, rice and many other commodities. Identification through box-shaped hatches on the deck and designed for smooth and convenient loading and unloading.
2.3 Refrigerated cargo ship (Reefer Ship)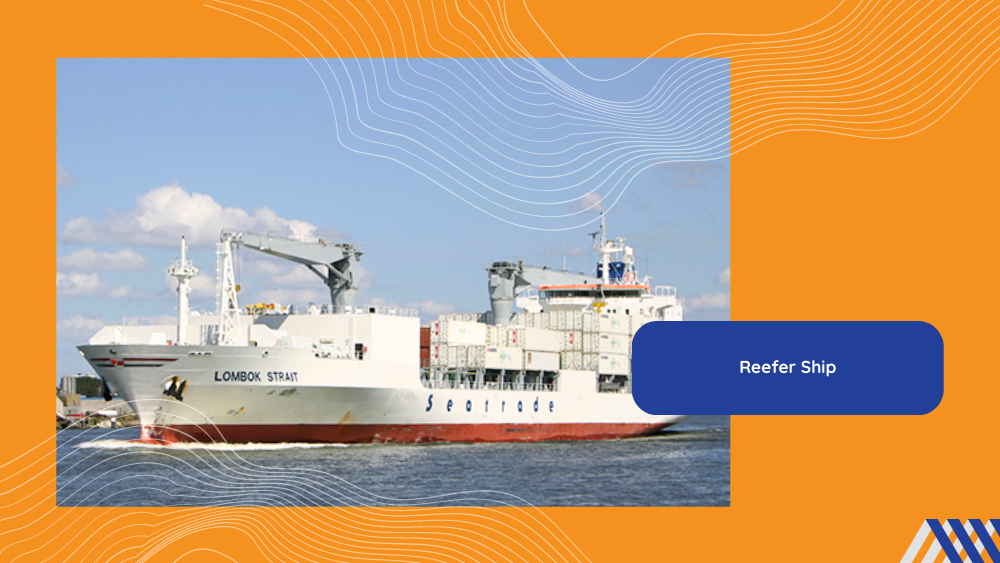 Refrigerated cargo ships are specialized vessels, equipped with standard refrigeration systems. The main purpose of a refrigerated cargo ship is to transport perishable goods that need to be stored at frozen temperatures such as fruits, vegetables, meat, fish, etc. Frozen cargo ships also ensure the ability to large carrying capacity, fast and safe travel speed. The ship's design usually has a cold tunnel with a proper cold air flow for each cargo hold. The hatch cover is generally small in size, and the cargo hold is insulated with aluminum or alloy to maintain the desired temperature.
2.4 Ferry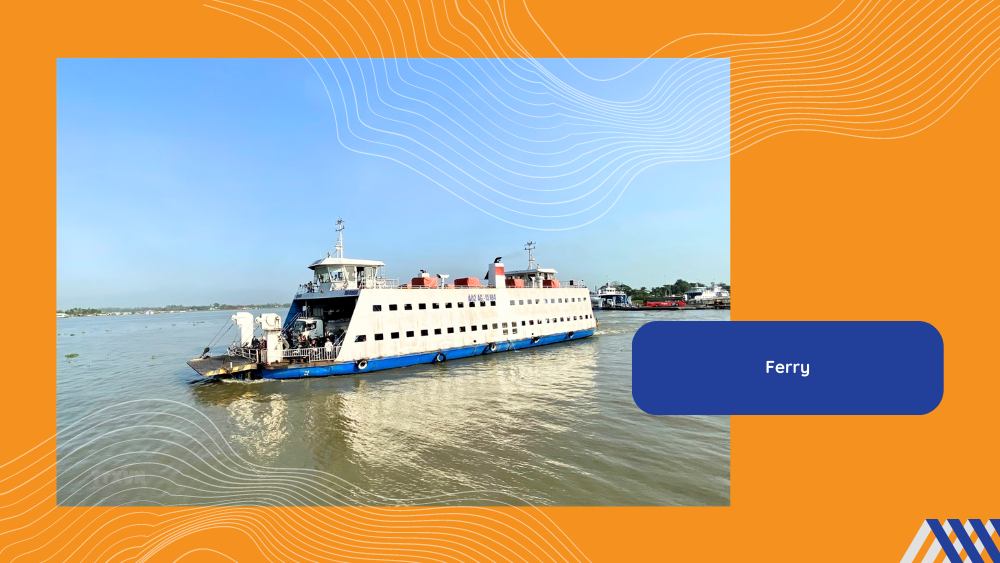 Ferry is a type of water transport, shaped like a boat or ship, used to carry passengers and their vehicles. In addition to transporting people, ferries can also be used to transport goods and even trains. Having become an integral part of the public transport systems of many countries, ferries help connect places at a low cost, providing convenience and efficiency in moving and transporting goods.
2.5 Lighter Aboard Ship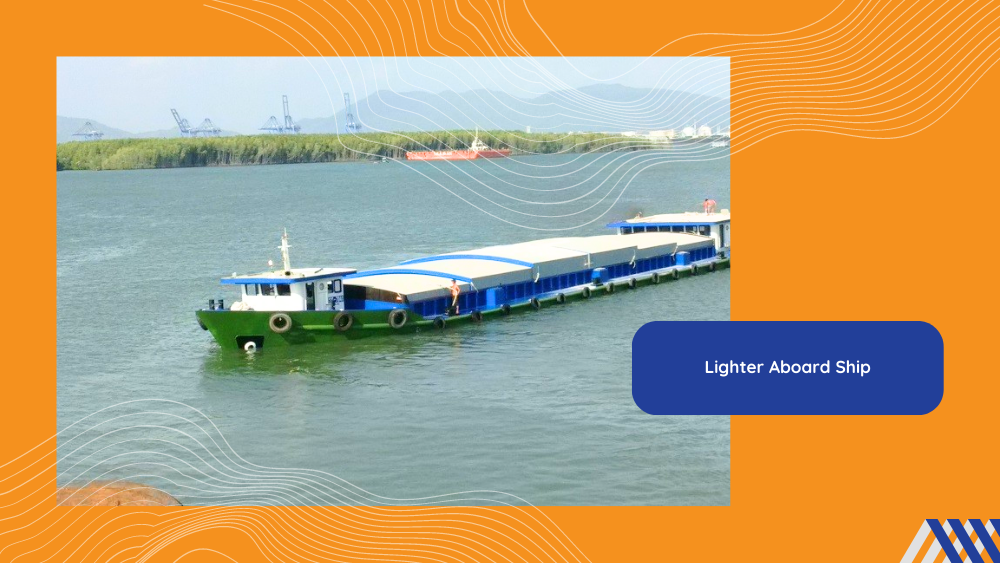 Barge vessel is a special transport system, consisting of a mother ship capable of transporting large cargoes and barges with a mass of 500 - 1000 tons. These barges are loaded with cargo or containers, towed from river ports to seaports to be loaded onto the mother ship. This transport model ensures efficient and time-saving transfers, providing flexibility and enhancing productivity in the transportation of goods.
Recently, U&I Logistics provided to you about the latest information of vehicles inland waterway transport. With the outstanding benefits that they bring, any business or shipper wishing to transport goods through this form can find the optimal and suitable choice. The use of inland waterway transport not only helps to reduce transportation costs but also creates favourable conditions for the movement of goods.
With its flexibility and efficiency, inland waterway transport is becoming a top choice for domestic trade and freight.
With over 20 years of experience in the logistics field, U&I Logistics possesses extensive knowledge about the current market and provides logistics solutions that meet the demand of each and every client.
Contact us now!
U&I Logistics