5 Common International Shipping Methods for Freight
31/08/2022
U&I Logistics - Today, the trade in goods between countries in the world is growing day by day. In order to help goods be transported from the seller to the buyer quickly, international freight is an important and indispensable activity. However, there are many types of international freight forwarding depending on different groups of goods. To understand better, let's learn about 5 common International Freight Shipping Methods with U&I Logistics right now in the article below!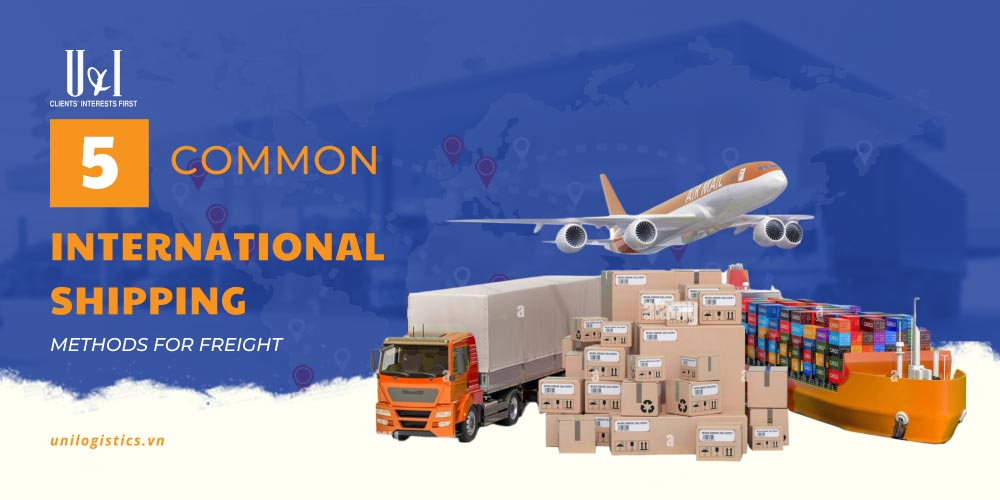 1. What is international shipping?
To the definition of: "International shipping is importing and exporting goods between different countries. That means, when goods pass through the borders of a specific country into another by ocean, air, or road, the method of transportation is regarded as international shipping".
Depending on the nature and quantity of each type of item, international shipping rates have many fluctuations and changes. To optimize the cost problem, we need to understand well about international shipping methods to find the right type of shipping.
2. The most popular international shipping methods today
2.1. Seaway
Among the types, international shipping b y seaway is the most important and popular form, accounting for a fairly high proportion. International shipping by seaway is suitable for large-volume shipments, easy to store, and the transit time is not too urgent…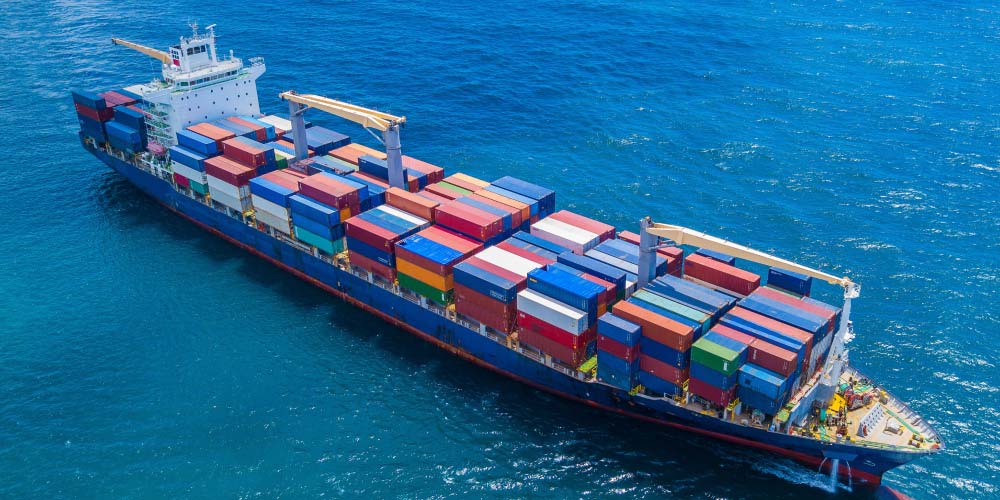 Advantages
Transporting a variety of goods

Transporting goods of large quantity and size, superior to other methods.

The cost of sea transportation is very low, so it is preferred

Low cost of construction of maritime routes
Defect
Relatively low shipping speed

Depends mostly on shipping lines, vessel schedule

Depends heavily on maritime conditions, nature, weather, ....

Combined with road transport, we can deliver to your door

More risk than air freight
2.2. Airway
International shipping by airway is a new form of transportation, developed in the early years of the 20th century. Although present later than other modes of shipping transport, air transport plays an important role and is exploited a lot in the circulation of goods.
This form of transport uses Cargo Aircraft/Freighters or carried in the belly of a passenger plane to transport goods.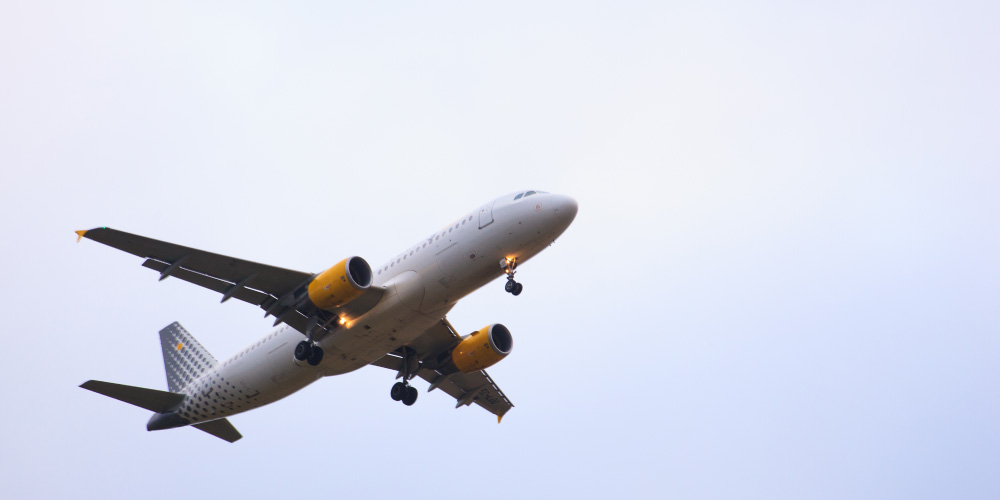 Advantages
Shipping speed is very fast, on time, accurate

Connect to many countries around the world

Goods are guaranteed to be safe at the highest level.

Lower shipping insurance due to less risk than other methods

Minimizing the loss arising from damaged, broken or stolen goods,...
Defect
Shipping cost is very high

Smaller shipping volume compared to other forms

Not suitable for transporting low value goods,

Censorship requirements, strict standards

Affected by weather, causing flight delays such as fog, storms, thunderstorms, etc.
2.3. Roadways
International shipping by roadways is a type of transport using means of transportation such as cars, trucks, containers, trailers, etc. to transport goods to customers.
However, this mode of transportation is mainly for domestic transportation, and for international freight, it is very limited. Transport by road is only suitable for short and medium transport distances, goods require fast delivery speed, because it is highly dependent on geographical locations between countries.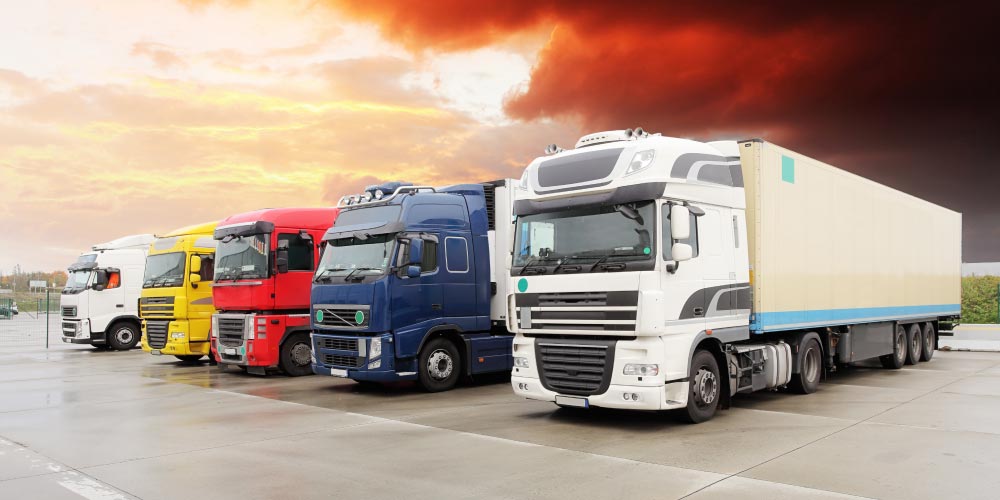 Advantages
Flexibility in the transportation of goods

Actively choose the vehicle, route or quantity of goods to transport

The parties can negotiate and agree on the delivery time

Efficient freight transport at short and medium distances

No transport intermediaries if the goods are transported from the sender's warehouse to the receiver's warehouse, optimizing costs as much as possible
Defect
Often pay additional road surcharges such as toll stations, fuel fees, tolls, etc.

There are risks that may be encountered such as traffic accidents, traffic jams, etc., which greatly affect the goods and delivery time.

The volume and size of goods transported is more limited than shipping by rail and sea.

Much depends on the weather
2.4. Railways
International shipping by rail is a safe and efficient mode of transport, contributing to smooth trade between neighboring countries.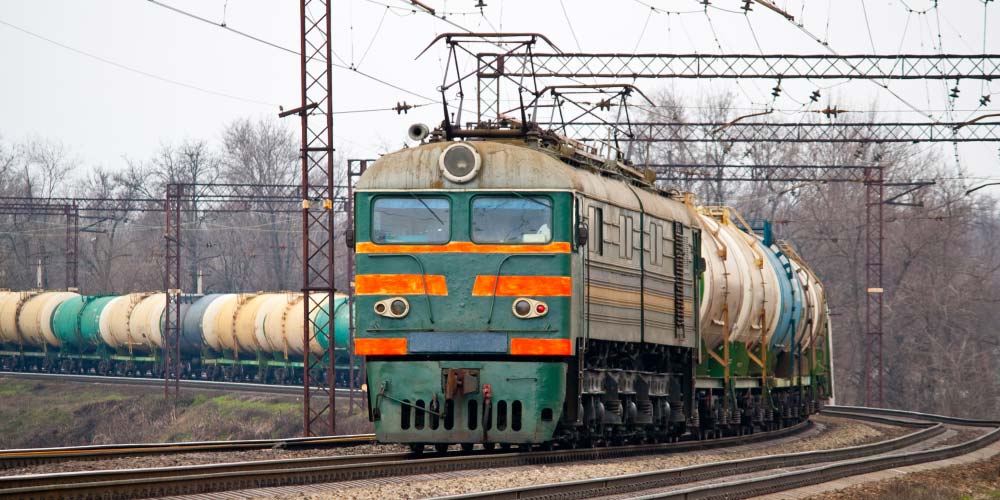 Advantages
Low freight rates, little fluctuations

Transport large quantities of goods, heavy items on long distances.

Less affected by weather conditions, climate, traffic jams, road damage, etc.
Defect
High investment costs for construction of roads

Poor flexibility due to having to move along a fixed track
2.5. Pipeline
Pipelines are often used to transport liquids and fuels (gasoline, oil, gas, chemicals) using a system of pipelines connected from one country to another.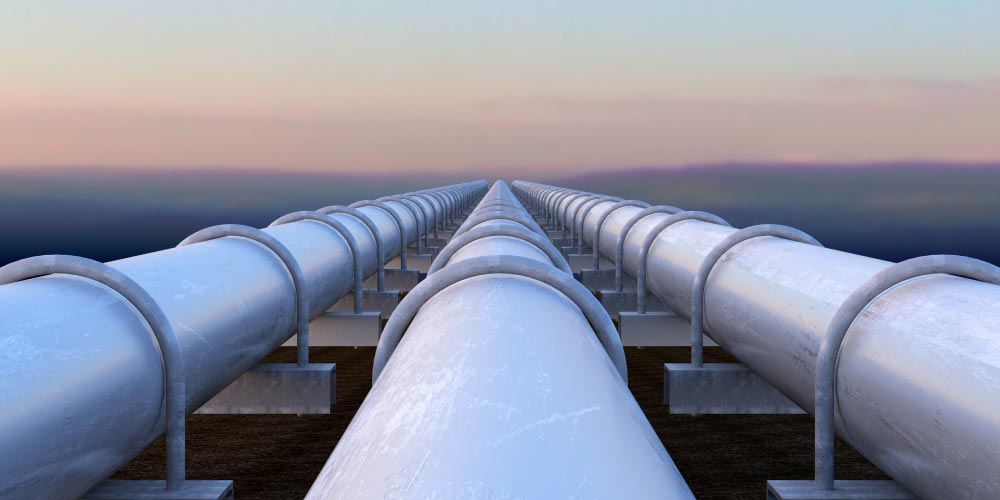 Advantages
Suitable for transporting liquids, gases, mines, etc. where the terrain is complicated

Minimize loss or damage during transportation
Defect
Only the specific goods mentioned above can be transported

The investment and construction cost of the pipeline system is very complicated and expensive

The average speed is quite slow, about 5-7 km/h
3. The process of international shipping by sea and by air
3.1. The process international shipping by seaway
International shipping by sea will vary depending on the type of item. But in general, the process of customs procedures for export by sea will have the following specific basic steps:
Step 1: Prepare and check goods for export
Step 2: Check the set of documents
Step 3: Declare and transmit the customs declaration
Step 4: Carry out export customs procedures at Sub-department of Customs
Step 5: Complete the customs clearance process
3.2. The process international shipping by airway
International shipping by airway is carried out in a 10-step process. After signing the sales contract, the import-export unit performs the following steps:
Step 1: Booking
Step 2: Packing the goods
Step 3: Export customs procedures
Step 4: Issue the air waybill
Step 5: Send documents (if needed)
Step 6: Receive the voucher in advance by email
Step 7: Arrival notification
Step 8: Delivery order
Step 9: Import customs procedures
Step 10: Importer receives goods
4. U&I Logistics - Flexible and fast international freight forwarding service
At U&I Logistics, we assure your on-time shipments and with our extensive global freight forwarding network alliances we are able to provide excellent service lanes and connectivity to major gateways.
We assure you peace of mind with our expert level Clearance Officers that have sound local customs regulation knowhow for clearances services at major shipping gateways.
Our international freight forwarding service includes:
Air Freight Service

Sea Freight Service

ConsolidationService

Courier Express Service

Project Cargo

Multimodal Transportation Service

Port to port Service

Ex-working Service

Cross-border Forwarding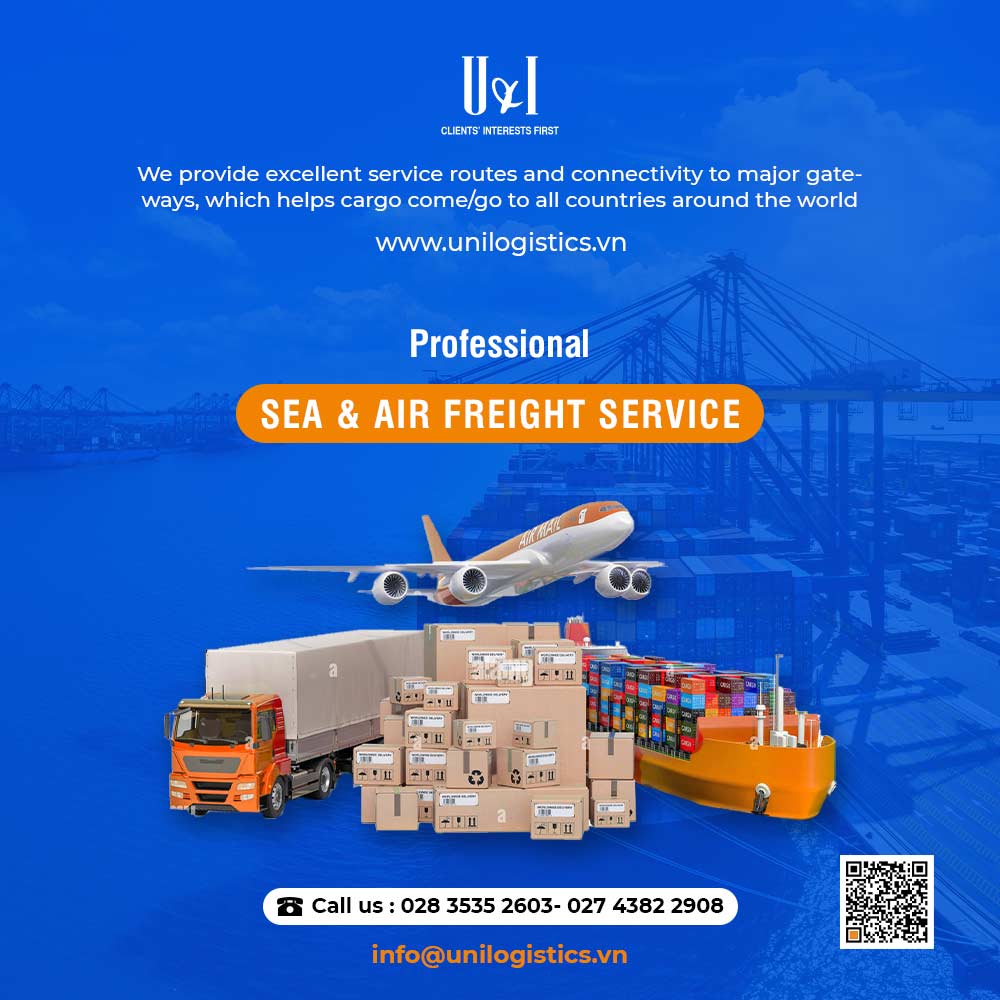 >>> You may be interested: International Freight Forwarding Service
With the trust of customers, U&I Logistics is committed to making more efforts to bring success to all partners in import and export activities.
U&I Logistics